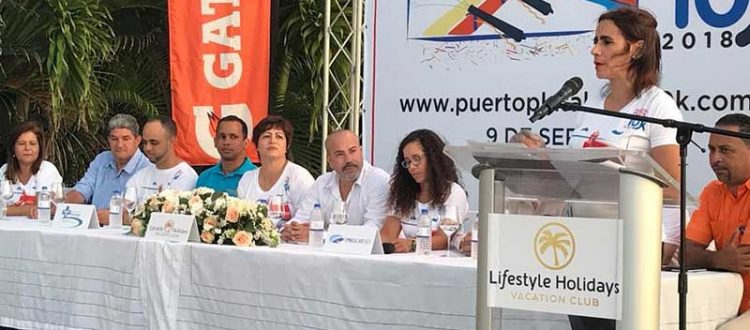 THE LIFESTYLE GROUP CONSOLIDATES ITS SUPPORT TO THE SPORT OF PUERTO PLATA
For the third consecutive year, the Lifestyle Group has become one of the main sponsors of the race "Puerto Plata Korre 10K", which will take place in Puerto Plata on Sunday, September 9, 2018.
In a meeting with the press held at the Café del Mar, at Lifestyle Holidays Vacation Club, the 4th edition of the activity was presented, consisting of a 10-kilometer walk with a route that covers the boardwalk and the main streets from the historic center of the city of Puerto Plata.
The organizers thanked the important support provided by the Lifestyle Group that since its foray as a sponsor has been an important help for the race that this year will receive 900 runners nationally and internationally.
The economic benefits generated by the event will be directed to the Civil Defense and to the Asylum of Elders of Puerto Plata.